Inside Me a Whale is Taking Shape by Nicholas Adamski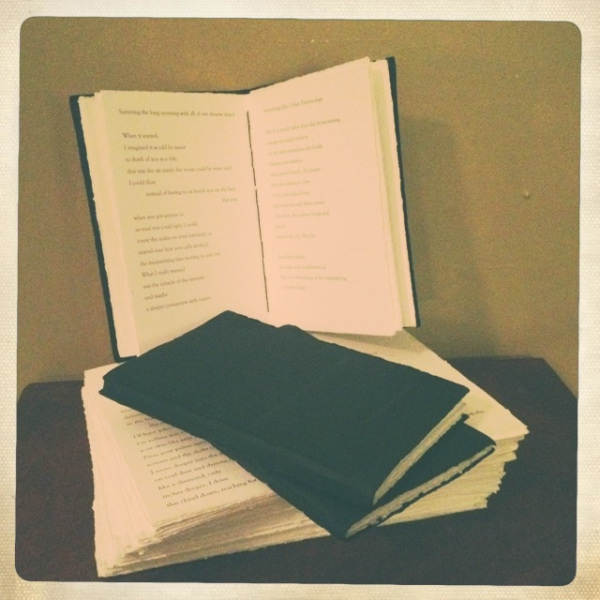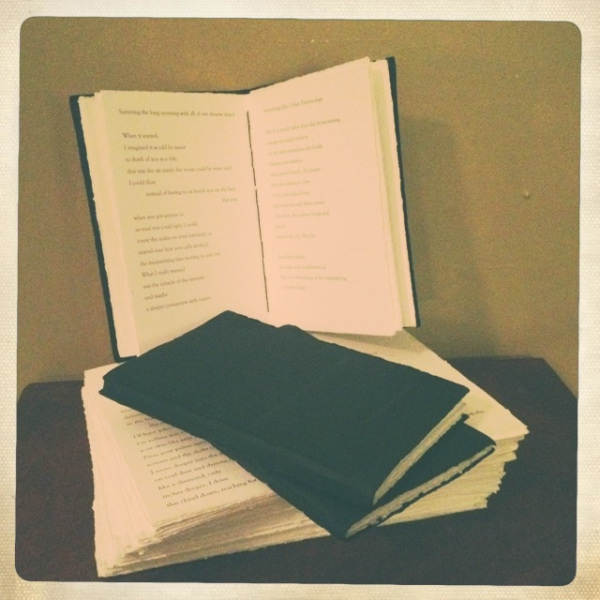 Inside Me a Whale is Taking Shape by Nicholas Adamski
This beautiful, limited edition volume was hand-letter-pressed and hand-bound by the author at The Arm in Brooklyn, NY and published on Brothel Books.
Sample
To note the fashions of the cross
Before you were all hips and breasts
sliding in beside me,
you were you, all
hips and breasts sliding outside every line
I could draw. You were
always out, darling,
out in the fields
trying to find me,
in between the heads of cabbage.
Trying to pull me
out of the earth
like I was something to be harvested,
to be picked and cleaned and carried home,
to be consumed. I always picture myself there, being prepared,
boiling in your pot or baking in your oven
Mother; I was her.
The one he loved before you. Before
you both knew what love was,
holding it in your arms,
the way a balloon both suggests air and is filled with it.
I was always there before you, taking the first steps,
imagining the shapes of moments
that make life.
And when I fell back
into orbit around your stomach,
when I was the rock
that turned down there, full of earth
and not poison,
not an abstract of suffering,
but the round shape of experience.
Where I,
in all the serenity of overdose,
drank and drank the possibility of being again.
We were there together,
throwing stones into a sea,
where sea monsters collect us and bring us back
to the womb, where
we are always growing older,
long before we remember
where the ground will be,
or that it will be the thing
that we'll walk on.